27th December 2022
Supporting the construction industry to take a Quantum leap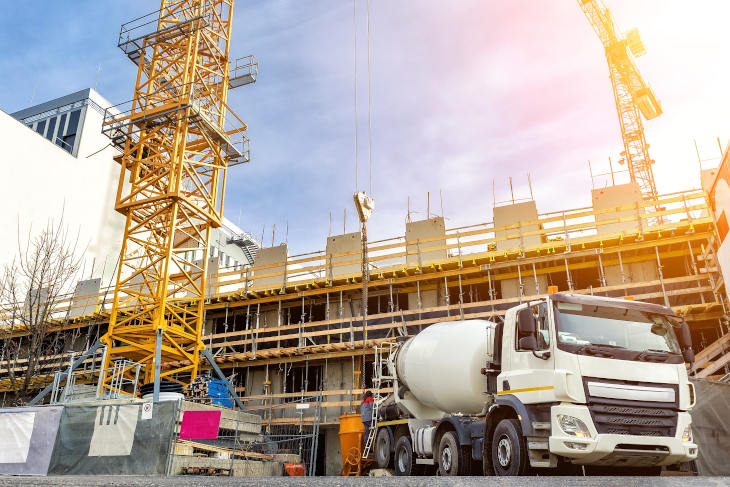 Why do so many construction contracts end up being difficult and time-consuming to manage, barely profitable for the contractors and sub-contractors involved and end up in confrontation or bitter disputes with the client?
After nearly 30 years in the construction industry, it is clear to us at the Quantum Group that one of the biggest reasons is due to the complexity of contracts and the level of management and administration they require. Construction contracts are rarely straightforward, but there are plenty of ways that the Quantum Group can help contractors and sub-contractors deliver projects more smoothly, efficiently and profitably.
As a provider of quantity surveying, management and contract consulting services to the construction sector, we are seeing increasing demand from contractors and sub-contractors large and small who see the value in our ability to managing their contracts more thoroughly.
Our services enable clients to outsource their daily, weekly and monthly contract management tasks to us in exactly the same way they would appoint an external accountant to manage their accounts and tax. Most businesses wouldn't attempt to do their accounts in-house unless they had trained accountants employed, but the vast majority still try to fit contract administration around their day jobs with no dedicated focus. The result is inefficient working, financial loss and stress!
Complementing our contract management and administration services are a host of services to assist contractors and subcontractors should things turn sour. Our legally trained consultants help to resolve contract disputes, ideally at the earliest possible stage before they escalate and get drawn into costly formal action.
Working in the 'never normal' world of construction
The construction industry has been through unprecedented turbulence since Covid struck in 2020. The unusual working arrangements to reduce Covid's spread, staff absences as a result of the virus, shielding and isolating, has caused widespread shortages of resource, including labour and national and global supply chain issues. And as anyone in the industry will know, we are still having to work with these issues today, whilst also having to play catch-up on projects that have been delayed.
For many constructors, these circumstances have made managing contracts particularly tricky. Simply finding the time to keep on top of your obligations, the correct processes and deadlines is difficult when there are pressures from all directions.
More contractors and sub-contractors, however, are realising the benefits of outsourcing to Quantum. We know after three decades in the construction sector that it takes time for new ways of working to become the norm, so change is never going to happen overnight. But things are changing faster than ever before, and this gives us a massive opportunity to grow.
We can only grow, however, by having the right calibre of people in our team. We are fortunate to already have a highly experienced, skilled and well-qualified team which serves clients extremely well - but we need to add similarly capable construction industry professionals to join us in order to take the business further.
We are looking to recruit consultants at all levels to capitalise fully on the opportunities ahead of us. In many cases, we have the flexibility to shape the positions to suit the experience and skills of the individual. So if you are seeking a move and like the sound of working for Quantum, please contact us.
One of the consultant roles we definitely see is at a senior/director level. We are offering an excellent opportunity for a chartered quantity surveyor with experience of handling contractor/sub- contractor disputes to join us at senior level and the potential for rapid progression to a director - and be instrumental in the leadership of Quantum.
We are also keen to hear from anyone currently working in a quantity surveying role at a junior or intermediate level who is excited at the prospect of a new challenge. Career progression opportunities are certainly available as we grow.
Our working environment is in high specification offices at Thorpe Park Leeds. Parking and easy access to the M1 make our location fantastic, with the nearby leisure and retail parks providing lots to do outside of work. Hybrid working is also available, and we always offer a competitive salary.
To find out more about working for the Quantum Group, please contact Stephen Pilling for an informal chat on +44 (0) 113 447 0133 or email .