16th March 2023
How your email 'signature' could be exactly that - and legally binding...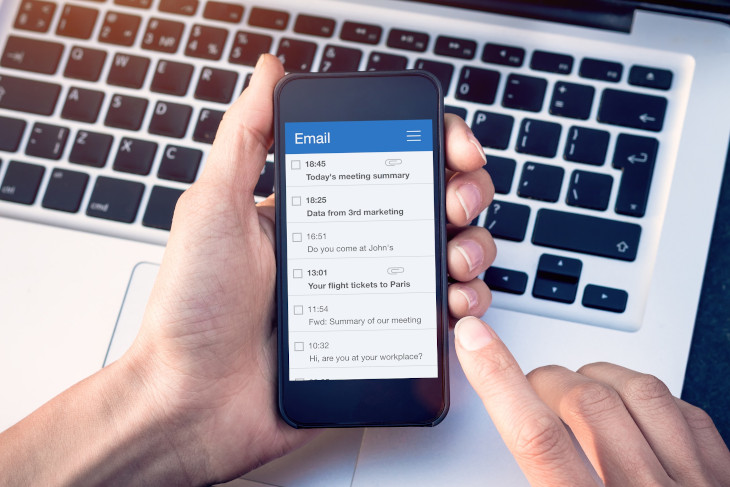 Email has replaced hard copy letters in so much of our daily work. As a communication method it is far more convenient, faster and more reliable than a letter - and lower cost too as there is no need to fork out for printed letterheads, printer ink, envelopes and postage.
But are we getting complacent and taking far too informal an approach when using email in a business context?
Seeing some email exchanges during the recent Grenfell enquiry which, were then reported in the national news - in particular those between building product manufacturers and the architects/technical team involved in the disastrous refurbishment project - was a stark reminder of how this form of communication is a paper trail. No matter how intended, informal remarks and emojis can look completely inappropriate when viewed under different circumstances.
So it goes without saying that our choice of content in emails matters hugely - if you don't want something to be used in future, don't put it in!
But that is only part of the issue with emails as two recent court cases have revealed. Did you know that simply having your name, company details and logo on the footer of your email could effectively be treated as a 'wet' signature?
It all stems from a 2019 case concerning a property contract. The Neocleous v Rees case sought to establish whether a series of emails had been 'validly signed' by a solicitor on behalf of his client, simply by the automatic generation of the solicitor's name, occupation, role and contact details at the foot of one of the emails.
The County Court ruled that this functional 'email signature' actually constituted a legally binding signature and it led to serious questions about whether any of us should be using an automatically inserted footer in emails, or whether disclaimer wording needed to be included to prevent a contract being inadvertently created.
The outcome of another recent case from December 2022 further highlighted the risk of being legally bound by an email - and this time it was in the High Court. The Hudson v Hathway case related to the equitable ownership of a family home purchased in joint names, initially with equal ownership rights, where the unmarried parties later separate. The case centred on Hathway's claim for an increase in her equitable share in the family home.
Crucially, there were certain emails between Hudson and Hathway which expressed their common intention that Hathway should have the whole equitable interest in the family home. The issue was whether those e-mail communications complied with the necessary statutory formalities to be binding.
The Court ruled that the emails could be regarded as evidence that something had been 'agreed in writing' given the Law of Property Act 1925. It states that "a disposition of an equitable interest or trust subsisting at the time of the disposition, must be in writing signed by the person disposing of the same, or by his agent thereunto lawfully authorised in writing or by will."
So, given the existence of the emails, including one in which Hudson rounded-off an email with their first name 'Lee', any intention for Hudson to change their mind in relation to the share of the family home could be challenged. The upshot was that Hudson could not dispute that an innocent email was a legally binding signature and lost out!
Both cases show that anyone involved in business, and particularly construction contracts, needs to take great care when communicating by email to avoid unwittingly entering into a legal commitment.
It is just one of the 'best practice' habits to get into during the routine management of contracts, along with ensuring you meet contract reporting and claims deadlines, and understanding the processes for communicating everything to your client. This is something Quantum can help with through the range of specialist services we provide, giving contractors and sub-contractors the ability to outsource these important responsibilities at low cost to deliver contracts more professionally and profitably.
To find out more about the services provided by the Quantum Group, please contact us on +44 (0) 113 447 0133 or email .